Today, it was a very great day at shool. Miss Elizabeth (Melchior's teacher) organised a day at Vaulen beach. All the parents were invited to come with the little brother and sister. Melchior was very excited, normally I can't come to the school's trip with Malo but this time was different.
So, we left the housse at 0900 on feet to meet all the classroom at Vaulen. Melchior was ready on time.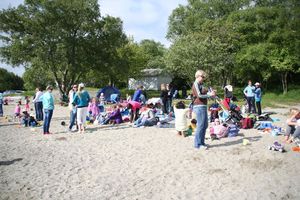 The weather was not like few days ago, but the sun was here from time to time. Each children had make a kind of box to collect shellfish. Upon our arrival, Melchior found his box.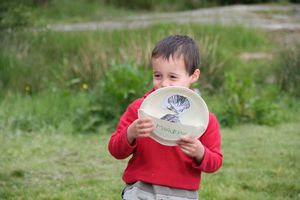 I was thinking that Melchior didn't want to do research. But I was wrong; Malo was in the game too. I put them in right gear and the start was done.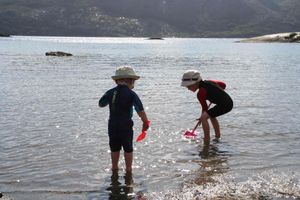 Melchior was very concentrated and wanted to know all the things about shellfish. He did not hesitate to speak with his teacher and asked her a lot of questions in English and came to me explaining in French what he collected.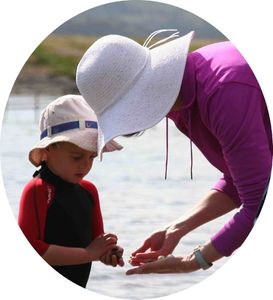 I discovered our little boy almost bilingue. It was amazing.
When we came back at home, we decided to bake a cake but Melchior explained to me the rule.
"Now Mummy, I would like to speak English with you and daddy."
I thought it was just a little game for 5 minutes or so like as usual. But I was wrong again. During one hour, Melchior spoke to me in English and when I spoke French he said to me:
"I don't understand, mummy"....
ça y est je suis dépassée......
Have a nice evening.
Navy.