The end of the year is coming soon now at the BISS. Every class organised a last party before the Summer's holiday. Today, it was my party and my last day at school. The teachers prepared a lovely picnic with our teddy bear.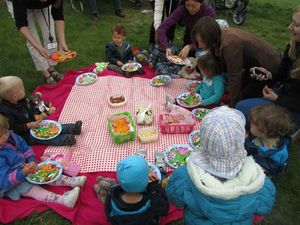 It was very fun. I loved that. I tried to share my lunch with Paddington but without succes. (Between us, I was very happy he didn't want to eat, you know my greed....)
Mummy was here too and we said goodbye and thank you to our teachers.
After my party, I went to Melchior's classroom. He sang a lovely song and was graduated, I am very proud of him. Next year, he will learn how to read and write in English, I am impressed. Melchior is my big brother and he is very awesome.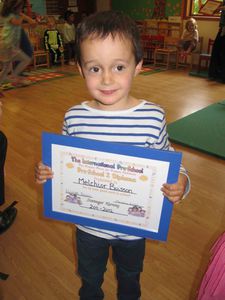 My first year at the BISS is now finished, I am sad but I will be back in August and to wait for that long period I received a book to remind me all my work: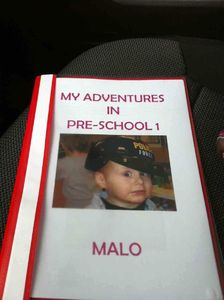 Have a nice evening.
Malo